HIGHLIGHT COLLECTION
HEMP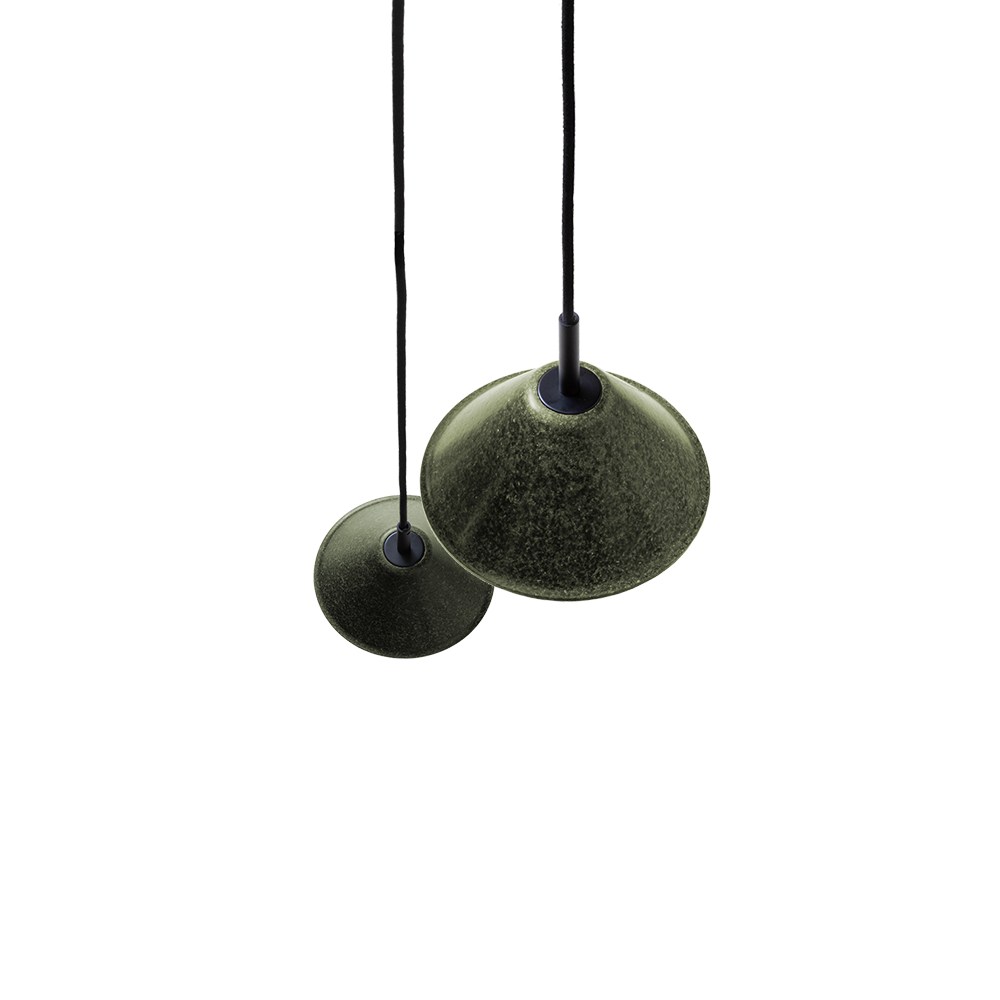 HIGHLIGHT PENDANT [S]
HEMP, METAL, TEXTILE CABLE
Ø200X170MM
PRICE UPON REQUEST
HIGHLIGHT PENDANT [M]
HEMP, METAL, TEXTILE CABLE
Ø350X170MM
PRICE UPON REQUEST
THE INDUSTRIAL HEMP IS THE OLDEST CULTIVATED CROP ON EARTH.
IT BELONGS TO THE STRAIN OF CANNABIS SATIVA AND CONTAINS LESS THAN 0.2% THC, HAVING NO PSYCHOACTIVE EFFECT WHEN CONSUMED.
HEMP HAS A HUGE VARIETY OF APPLICATIONS SUCH AS BUILDING MATERIALS, FUEL, TEXTILES, COSMETICS, FOOD, AND MEDICINES.
IT IS ENVIRONMENTALLY RESPONSIBLE MATERIAL THAT CAN REDUCE CARBON DIOXIDE WHILE PRODUCING FRESH OXYGEN.
HEMP WAS CULTIVATED IN SOUTH TYROL UNTIL THE BEGINNING OF THE 20TH CENTURY, AND THEN IT STOPPED.
WE GROW CARMAGNOLA HEMP TYPE AT 1350 MT ABOVE THE SEA LEVEL ACCORDING TO THE ITALIAN LAW FOR THE WELLNESS INDUSTRY.
FOR OUR CULTIVATION, WE DON'T REQUIRE ANY PESTICIDES OR WATER.
WE USE THE LEFTOVERS TO CREATE SUSTAINABLE PENDANT LAMPS, USING ALL THE PARTS OF THE PLANT ASSURING A ZERO-WASTE PRODUCTION.
WITH THE PURCHASE OF EACH LAMP YOU DIRECTLY SUPPORT PROJECTS AGAINST DRUG DEPENDENCY IN COLLABORATION WITH THE INSTITUTE FOR ADDICTION PREVENTION "FORUM PRÄVENTION" IN BOLZANO, ITALY.