Senilia COLLECTION
Coffee
Senilia 11 Table lamp
Coffee, TEXTILE CABLE
18X30X18cM
PRICE UPON REQUEST
Senilia 58 Floor Lamp

Coffee, TEXTILE CABLE
20X45X20CM
PRICE UPON REQUEST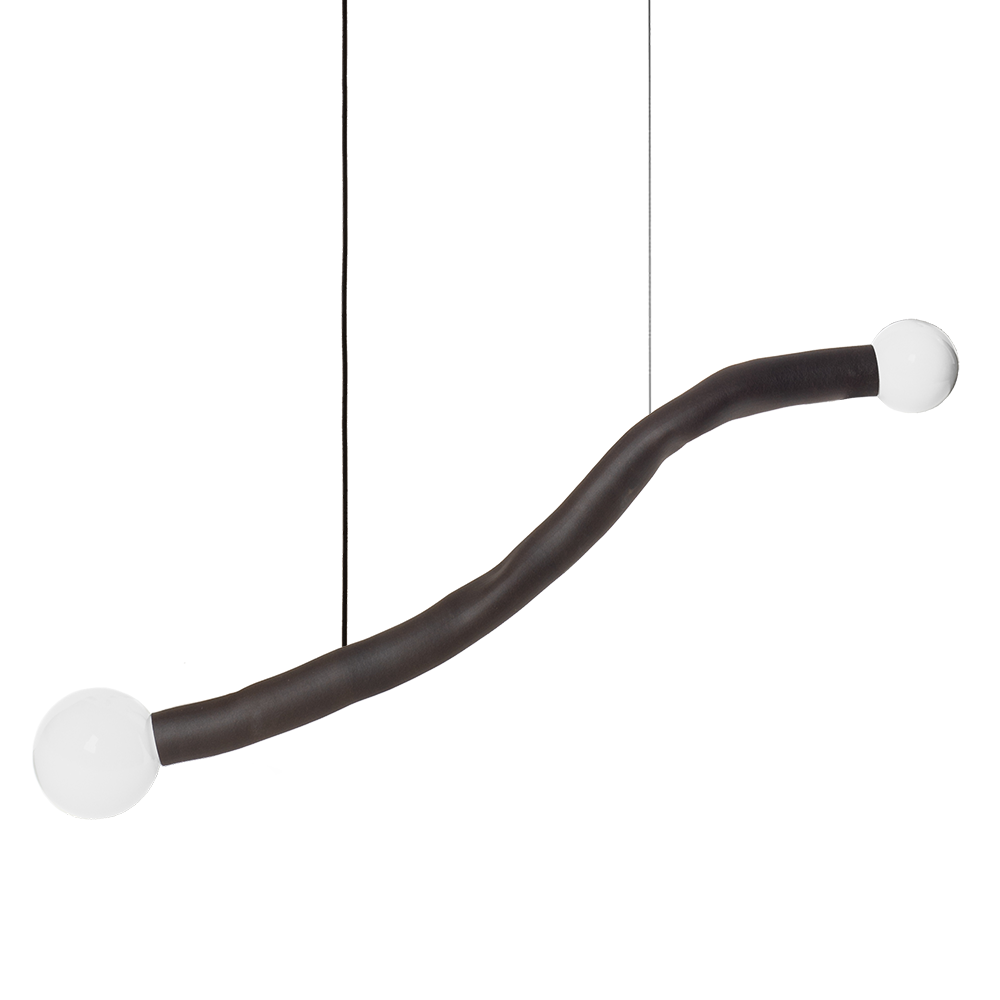 Senilia 64 pendant Lamp
Coffee, TEXTILE CABLE
100X13X13cM
PRICE UPON REQUEST
Senilia 71 Wall lamp
Coffee, METAL, TEXTILE CABLE
30X55X15cM
PRICE UPON REQUEST
Senilia 86 floor Lamp

Coffee, METAL, TEXTILE CABLE
30X150X25cM
PRICE UPON REQUEST
The Senilia Coffee collection explores the use of the by-product of the coffee industry: the coffee silver skin.
It is estimated that the amount of coffe silverskin reaches 7.500 tons each year in Italy.
The peel that covers and protects the outer layer of the coffee bean. It fells off during the drying process and removal of the coffee beans from the fruit, and partly during roasting.